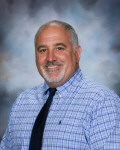 Show your school spirit!

Order your Rebel wear for the 2019-20 school year by clicking on the link below:
This is the beginning of my 22nd year here at APW, and I still love it! We are off to a great start for the 2019-2020 school year. We have record numbers of student athletes coming out for our teams!

We have some new coaches this year and they will help our students become successful athletes. We also have new mascot costumes to help build that school spirit! Come see our new REBEL DUDES!

I look forward to seeing you at the games! Please visit our concession stands and support our Rebels Sports Boosters!
Welcome to the APW Central School District's Interscholastic Athletic Program. We believe that participation in athletics provides the opportunity for developing lifetime skills, which will help the students in becoming well-rounded individuals capable of making decisions and handling problems that will enable them to lead a happy and prosperous life.

The main goal of the APW Interscholastic Athletic Program is to provide experiences that are fun and promote individual growth within a safe and healthy environment. We hope that all students will participate in some phase of our athletic program. These will be memorable high school experiences that will last a lifetime. When your daughter/son chooses to participate in one of our sports programs, we feel that they have committed themselves to certain responsibilities and obligations.

We are in the Onondaga High School League under the Liberty Conference. Click on the link below for more information about the Liberty Conference and our opponents.

Our site will acquaint you with some specific policies/rules that are necessary for a well-organized program of interscholastic athletics. The program is governed by the regulations established by the Commissioner of Education's State Athletic Association, Section III and our Board of Education.