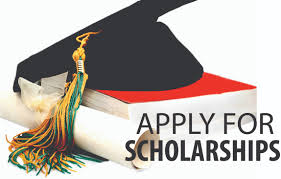 Questions about applying to college or college in general?

CollegeCovered.com has resources you may need to help you pursue your college options.

College Planning Calendar: College Covered college planning calendar is a yearlong checklist for high school seniors and their parents detailing the must-do's for the college application process. This tool outlines each step so students and their families can stay on track. Plus, it's ready to bookmark and print for easy access.
FAFSA®: It's time for all college applicants to fill out the Free Application for Federal Student Aid (FAFSA), the first step in the college application process!
Student Scholarships website has a newsletter with scholarship opportunities available.
See the Guidance Department for information and applications for the following scholarships and awards:

2019 B. Davis Scholarship - This $1,000 scholarship is available to all high school juniors and seniors as well as all students currently registered in any post secondary institution. There is no age restriction. Deadline for submission is May 24, 2019. Visit their website at http://www.studentawardsearch.com/scholarships.htm to read about the scholarship and to apply
Student Loan Awareness Award
Constantino Scholarship

(2) $1,000.00 Scholarships to be awarded by the Syracuse Track Club to deserving male and female High School seniors who participate on their school's cross country and/or track and field teams. Syracuse Track Club Scholarship

Sheet Metal Apprenticeship Program

Joel S. Waterman Build America Apprenticeship program will not leave one with financial debt, as college would, and it accumulates college credits during the program. Availble for students interested in entering the trades.

Abbott and Fenner Scholarship Program

Abbott and Fenner Business Consultants are pleased to be able to continue with our scholarship program for the 12th year. They will be awarding up to $1,000 to the winner(s) each year. Scholarhip deadline - June 14, 2019. Application process - students will submit an essay on the topic that appears on the scholarship page of our website: http://www.abbottandfenner.com/scholarships.htm
Steven Ernest Esposito Scholarship

The family of Steven Ernest Esposito is proud to offer two $1500 college scholarships to any senior attending a two-year or four-year college. Preference will be given to any student majoring in the environmental or agricultural sciences; however, this is not a necessity to apply. Applicants should display a desire to preserve the environment, allowing future generations opportunities to enjoy the outdoors.
Patricia Tomaino-Darrow APW Enrichment Scholarship

The family of Patricia Tomaino-Darrow, a Social Studies teacher at APW High School has established a scholarship fund in their mother's name to provide opportunities for students to travel, try new things and experience new cultures.

This Scholarship is awarded to Altmar-Parish-Williamstown Central School District students in the elementary through high school, who desire to participate in an enrichment opportunity offered by the school district but are in need of additional funding in order to participate. The amount of the award will vary. Monetary award will be directed to the advisor or organizer of the event the student wishes to attend. Information and scholarship application.
Some of the links made available to you throughout the APW Guidance Department will allow you to leave the APW Central School District (APW CSD) web site. Please be aware that the Internet sites available through these links, and the material that you may find there, are not under the control of the APW CSD. Accordingly, APW CSD is not responsible for the availability of such external sites or resources and does not make any representation to you about these sites or the materials available there. That APW CSD has made these links available to you is not an endorsement or recommendation to you by APW CSD of any of these sites or liable for any content, advertising, products, or other materials on or available from such sites or resources. APW CSD shall not be responsible or liable, directly or indirectly, for any damage or loss caused or alleged to be caused by or in connection with use of or reliance on any such content, goods or services available on or through any such site or resource. APW CSD is providing these links only as a convenience to you.